Whether you're a recent graduate or looking for a new opportunity, the field of BI is a promising one. In fact, the number of business intelligence jobs is growing. Reuters predicts the global value of BI to reach $29.48 billion by 2022.
These are impressive statistics. And, for qualified applicants, there are a number of opportunities to consider. Here's a look at the top 23 positions to look for in 2019.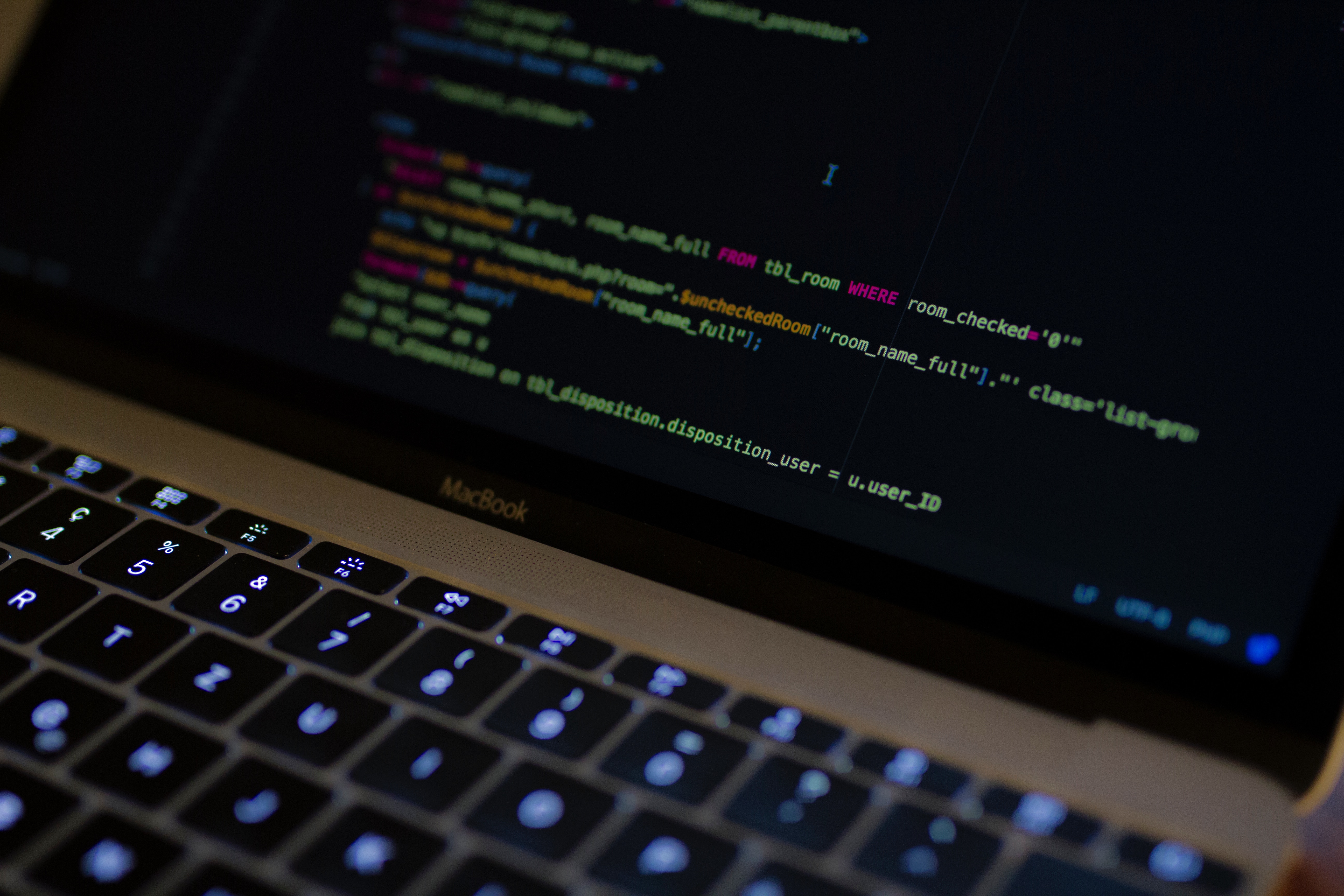 #1 Business Intelligence Engineer at Amazon
Amazon is one of the world's most recognized companies. They are constantly innovating through new programs. From their drone delivery service to their cashier-less storefronts, they are on the cutting edge. And, behind every great project at Amazon, there are employees working hard to bring ideas to life.
To remain profitable as they continue growing, Amazon has to keep a close check on the numbers. That's where their Business Intelligence positions come in. As a Business Intelligence Engineer, you'll be responsible for all sorts of data. From analysis to customizing business policies, the work revolves around key metrics.
This position requires at least five years of experience. You'll need to know SQL, ETL, and databases. Experience with large and complex databases is a must. Learn more here.
#2 Business Intelligence Specialist at TD Bank
This position at TD Bank will put you in the midst of the bustling financial sector. In your role, you'll be responsible for managing a diversity of tasks. From reporting on the numbers to overseeing core business activities, your work is critical to success.
This role has to design and develop complex reports. It also handles scorecards and dashboards surrounding the business' goals.
Finally:
You'll make sure that all of the company's metrics align. This position works closely with senior leadership. Major projects get handed directly to this title.
Experience is a must to ensure you can complete all of your duties. You'll even get the chance to lead others as you work on projects. Accountability is a must. Learn more about this role here.
#3 Business Intelligence Engineer at Virginia Tech
Virginia Tech is a renowned university in Blacksburg, Virginia. This position puts you right into the Enterprise Systems (ES) unit. You'll be working under the Division of Information Technology at the university.
The ES unit is directly responsible for supporting the university's mission. This includes developing and managing information systems. In this specific role, you will be responsible for crafting and administering reporting solutions. All solutions will be enterprise-grade. As such, experience with enterprise solutions and large-scale systems is a must.
These systems are responsible for giving university staff and students key info. They are the backbone of the university. Therefore, they have to be fast and reliable, just like the person who fills this role. Learn more about this position here.
#4 Business Intelligence Manager at Committee for Children
Do you want a career that makes a difference? This role at Committee for Children might be the right fit. This organization started in 1979. Ever since, they have been on a mission to innovate social-emotional programs. They teach over 14 million children every year through local school workshops.
They emphasize their excellent tenure and this position is no exception. In this role, you'll work as part of a diversified team as you take on a leadership role. Your duties will include guiding workers in managing the business' core systems. You'll also handle data, analyze metrics, and build reports.
You'll be responsible for both on-going reporting and single-use analyses. Automated reporting is one of the major undertakings you'll help with. Experience with similar systems is priority. You'll also need to bring your collaborative spirit. Learn more about this role here.
#5 Analyst, Reporting & Business Intelligence at Disney
Disney is by far one of the most recognized companies in the world. If you've ever wanted to be a part of the Magic of Disney, now is your chance. They are currently seeking a Data Analyst. This role will be responsible for various Business Intelligence duties.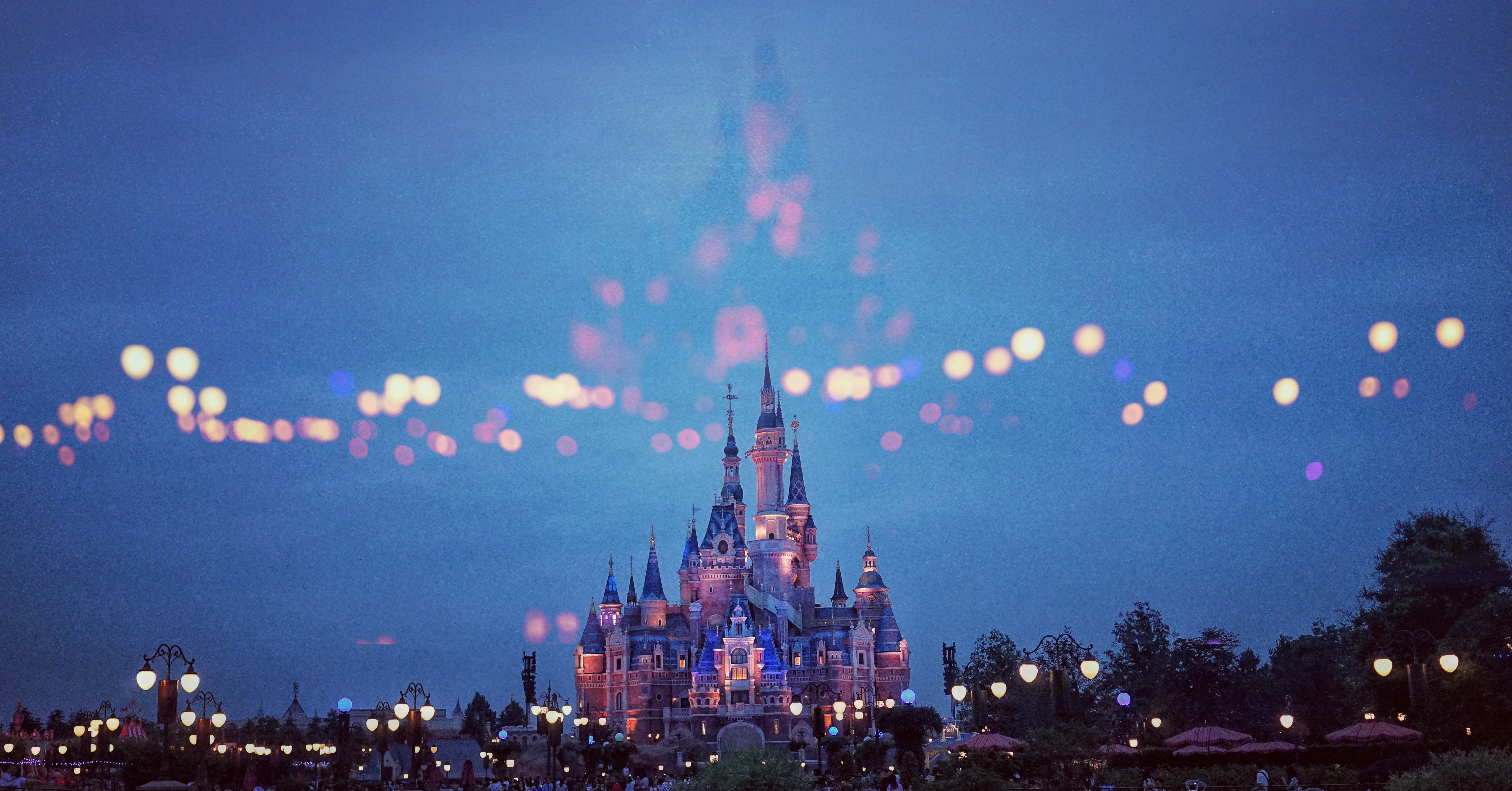 This role will collaborate with core keys responsible for operations at Disney. Primary duties will include reporting and monitoring KPIs. A multi-disciplinary individual is ideal for this position. You'll take on the task of designing and implementing reporting models. Your work will get seen by internal clients who need to access and monitor the metrics.
There are many expectations for this role. However, you could get accepted with as little as 2 years of experience. Learn more about this exciting opportunity here.
#6 Manager of Business Intelligence at St. Charles Health System
This position puts you in the hot seat as the manager of the Business Intelligence team. This is a team within the company's Information Technology Department. Your role will be responsible for data analysis and mining. Reporting tasks are standard. You'll also need to define metrics and assist all departments at the company.
You'll need to know dashboards, reports, and predictive modeling. Experience with key performance indicators is also a must. You will manage every aspect of the BI team. Feasibility studies, trend analysis, and cost accounting will also fall under your duties. Data Scientists are the only roles you will not be managing.
This fast-paced environment requires you to have 7 to 10 years of experience. Learn more about the role here.
#7 Business Intelligence Analyst at Nordstrom
The Nordstrom name is at the forefront of fashion. Since launching in 1901, they have offered trendy clothing for men, women, and children. The name is synonymous with quality and style. Now, they're looking to hiring a Business Intelligence Analyst to help run the company.
Job responsibilities include productive reporting and analysis. In fact, this is one of the position's major tasks. You'll need to consistently deliver customer-specific requests for all of Nordstrom's business partners. You should work quickly and accurately.
Communication is one of the key skills listed for this position. You should be able to efficiently let partners know about analysis results. This often means explaining and defining metrics. You'll also be collaborating with other BI professionals. Learn more about this position here.
#8 Business Intelligence Developer at Holland America Line
Holland America Line is among the world's most prestigious cruise-liners. As a Business Intelligence Developer at the company, you'll be part of the Corporate Team. This team works to support over 15 modern classic ships. Together, the fleet sails more than 500 trips every year to all 7 continents.
The goal of Holland America Line is to make a unforgettable experience for every guest. Your work will help support this by keeping the company on track to its goals. As a top-of-the-line position, the success of your work will trickle down to every other part of the business. Learn more about this role here.
#9 Business Intelligence Developer at BenefitHub
BenefitHub operates out of beautiful Tampa, Florida. While it may not be a name you're familiar with, that could be changing. Currently, BenefitHub is one of the nation's fastest-growing benefits technology companies. Their work helps improve the quality of life for millions of workers.
Already, 5 out of the 10 biggest employers in the nation have signed on to BenefitHub as clients. Through them and thousands of others, millions of employees are using the platform. To help them grow, BenefitHub is seeking a driven and experienced worker.
The role of Business Intelligence Developer has many duties. Among the expectations, you'll need to possess out-of-the-box thinking skills. Excellence gets rewarded at this company and opinions are truly valued. Learn more here.
#10 Business Intelligence Lead at Verizon
Verizon is one of the world's major phone carriers. The company operates out of Irving, Texas. They're currently seeking a Business Intelligence Lead.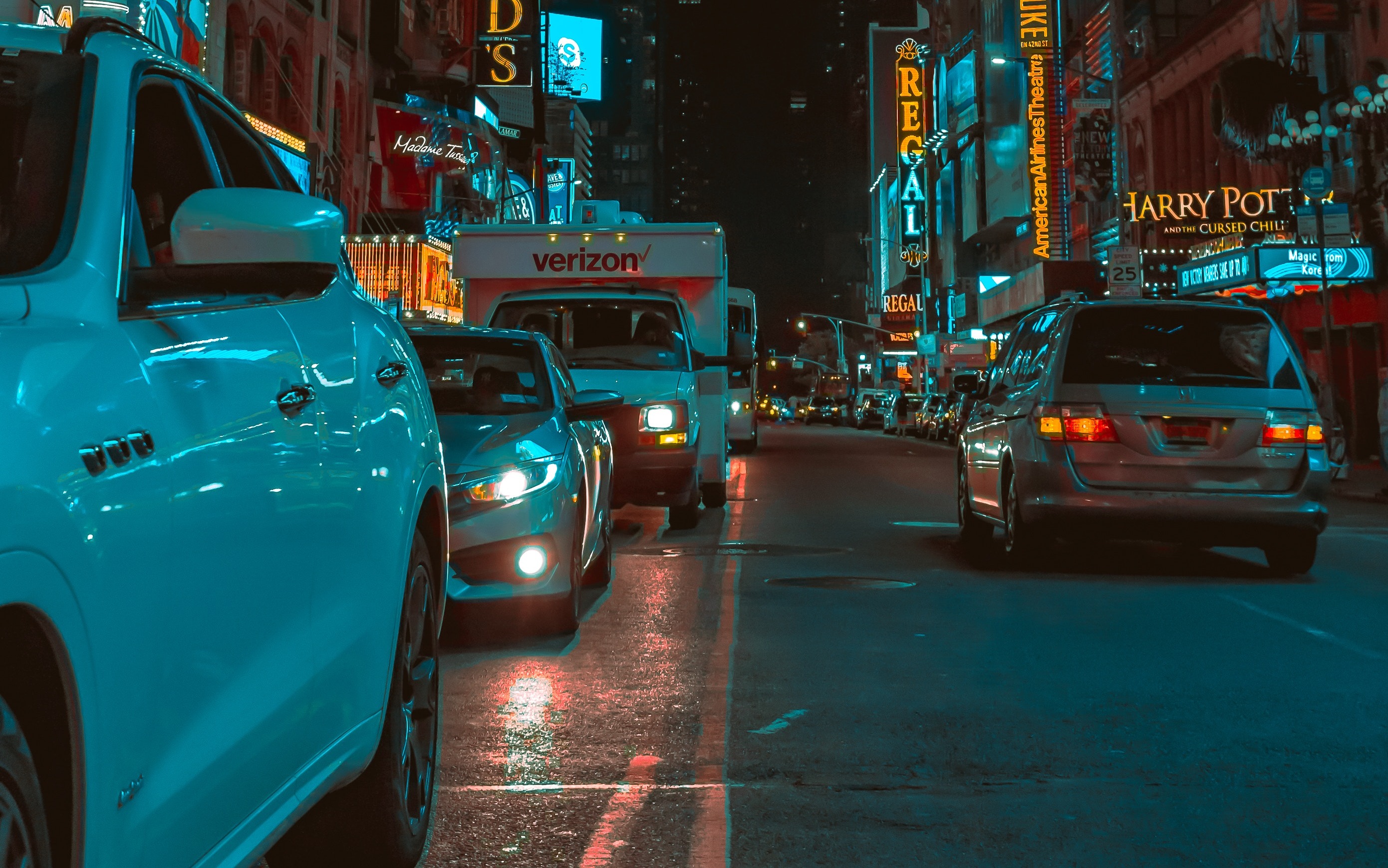 In this role, you'll be responsible for project management and technology-related duties. Your work will involve clarifying requirements, establishing timelines, and coordinating with multiple teams. You will also present findings directly to executives.
This role also operates as the lead for both traditional and Big Data projects. You will need either a Bachelor's degree or 4+ years of work experience to apply. In addition, you'll need to show 6 years of relevant experience at another company. Learn more here.
#11 Business Intelligence Analyst at St. Luke's University Health Network
This position from St. Luke's University Health Network puts you in the Analytics and Business Intelligence department. In this role, you'll present analytics that help network leaders make informed decisions. Experience with big data is a must.
You'll work to take data from the entire network as you make timely and accurate reports. As such, this position leverages a number of data sources. These sources include both internal and external outputs. Your reports will go to both customers in the network and external partners.
As the BI Analyst, you'll train and support all of these parties. You'll also communicate with every level of management. Effective written, verbal, and visual communication is a must. Learn more about this role here.
#12 Business Intelligence Analyst at Bodybuilding.com
Bodybuilding.com is the go-to source fo sports nutrition around the world. More than 12,000 products and 25,000 articles have set this site apart as the leader in the industry. They also have over 9,000 videos on various topics. In total, Bodybuilding.com's social networks boast over 1.5 million members.
This company operates out of beautiful Boise, Idaho. For 4 years in a row, Bodybuilding.com has ranked as one of the state's Best Places to Work.
In this particular role, you'll utilize data mining, analysis, and reporting skills. Your work will guide the company's key decision makers. You should be able to show knowledge of BI concepts and procedures. Daily tasks will adhere to department standards for quality and processes. You will get input directly from senior leaders.
Learn more about this exciting role here.
#13 Business Intelligence Developer at Rutgers University
Rutgers, based in New Jersey, is the state's leading public institution. The university has been around since 1766. The university celebrated its 250th anniversary in 2016. That makes it the 8th oldest public institution for higher learning in the country.
Today, over 67,000 students attend Rutgers. More than 22,000 faculty members work to educate these students in New Jersey and around the world. In this position, your work will become the backbone of the university.
Applicants require a Bachelor's degree or equivalent. You'll need 4 years of experience working as a Tableau developer. Learn more about this position here.
#14 Business Intelligence Analyst at BOEING
BOEING is one of the world's most innovative companies. The work of this position directly influences the company's core goals. These include bringing warfighters home safely and improving customer experiences.

This position is open in Everett, Washington where BOEING operates from. As the Business Intelligence Analyst, you'll join their People Data & Analytics team. This role will require you to utilize both SQL and Tableau skills for success.
Expectations include delivering efficient and scalable BI solutions. Your work will help improve business outcomes and overall productivity at BOEING. Complex analysis is part of your daily workload. You'll need strong investigation skills and the ability to work with cross-functional teams. Learn more here.
#15 Business Intelligence Developer at the University of Colorado
The University of Colorado, Boulder is currently hiring a Business Intelligence Developer. This full-time role puts you in the middle of the Office of Financial Aid at the university.
In this position, you'll take on a variety of duties to support the university's activities. You will be responsible for designing, developing, implementing, and supporting reports. You will work with cross-functional teams as you work to gather requirements. Your work will help meet core business needs.
The functions of this position directly enable data-driven decision making. As such, no one should underestimate the importance of your reports. The CU Boulder advertises a starting salary of $83,500 for this position. Learn more here.
#16 Business Intelligence Analyst at Autodesk
Autodesk is a leading software firm in the United States. The company's products are popular in multiple industries. Perhaps it's best known for architecture, construction, engineering, and manufacturing. The media and entertainment industries use it too.
In this role as a Business Intelligence Analyst, you will play a core part in the company's success. Duties include analyzing complex business problems and solving them. This role uses both internal and external data sources to make reports. In turn, these reports inform key decision-makers.
You will need to identify patterns in data. You'll also need to produce reports on financial and market trends. Managing metrics programs and updating databases also fall onto this role. Learn more about this position here.
#17 Consumer Intelligence Data Analyst at Groupon
Most people know the Groupon name. This company single-handedly connects people with great discount experiences every day. Now the company is seeking a Consumer Intelligence Data Analyst.
This role will use massive amounts of data to inform critical business decisions. The work you do will impact the short-term and long-term success of the company. Your position will require you to invest time in understanding the business' requirements.
You will work with multiple teams to identify key problems and questions. Through data analysis, you'll work to come up with solutions and answers. Learn more about this role here.
#18 Business Intelligence Analyst at B/E Aerospace
Collins Aerospace formed in 2018 by combining Rockwell Collins and UTC Aerospace Systems. Currently, Collins Aerospace operates in 12 states and more than 10 countries. The company aims to promote safe and comfortable airline travel.
This role will have you work as part of the Interiors team. You'll focus on promoting safety, innovation, and cost efficiency through your work with data. You must possess a Bachelor's degree in a relevant field, such as Finance. You'll need 1 year of work experience to apply. Learn more here.
#19 Business Analytics Lead Analyst at Cigna
Cigna is a health insurance provider with a focus on promoting greater well-being. If you care about people, a job at Cigna could be the right fit.

In this role, you will gather and document requirements for multiple projects. This is a supporting role, which means you'll be working with a variety of teams. Your job is to ensure tasks and assignments are successful. You'll collaborate with both the Service Operations and Clinical Operations.
Your duties may also include key tasks in the Service Operations department. For instance, ticket prioritization and audit readiness fall on your lap. Learn more about this role here.
#20 Business Data Analyst at Young Living Essential Oils
Young Living Essential Oils is an up-and-coming aromatherapy company. Their work is people-focused. Their mission is to make the world a better place through clean scents and natural products.
This role puts you in the center of the Business Intelligence and Analytics group. Your duties will revolve around guiding business decisions with the use of data. You'll address both operational and strategic questions for this international firm.
Your work will involve information about customer behavior and marketing efficiency. You'll also look at product performance and aim to improve productivity across the company. Learn more here.
#21 Business Intelligence Developer at Travelers
Travelers insurance company has a strong reputation for putting people first. In this role, you'll work to support the business' key decisions. The information you report on will serve strategic and operational purposes. You'll also dig into data analytics.
This role is an intermediate level. This means experience is necessary but there is room to grow within the company. You may lead others in your role as well. Learn more about this position here.
#22 Senior Business Intelligence Analyst at Federal Reserve Bank of Richmond
The Federal Reserve Bank of Richmond is currently hiring. This position will put you into the Supervision, Regulation & Credit Department. Also known as the SRC, this is a crucial part of the bank's operations.
You will work from Richmond, Virginia. Your job duties will include establishing definitions and guidelines for data. You'll also work to monitor data quality based on key stakeholders' requirements. Learn more about this position here.
#23 Business Intelligence Engineer at Humana
Humana is one of America's leading health insurance companies. They have over 13 million customers across the country. The company operates from Louisville, Kentucky where this position is available.
As one of more than 51,000 employees for Humana, your role will include a variety of duties. At the core of your position, you will be responsible for solving complex problems using data. You'll work with both internal and external sources to give decision-makers vital insight.
This role is very diverse. Oftentimes, you will be responsible for individually interpreting data. You will also have to independently decide on certain answers and solutions. Learn more about this powerful role here.
SQLBot - The Perfect Tool for Your New Job
These are just a handful of the opportunities currently available in this growing sector. But, no matter where you choose to work, there are certain tools to help you get the job done. If you're looking for a great tool that makes you look like a BI star, check out SQLBot.co.
SQLBot.co offers developers & BI pros a dead simple SQL Slack bot & email reporting tool. Pop in your SQL and instantly get on-demand reporting in Slack or scheduled reports in Slack or email. Give it a try today.